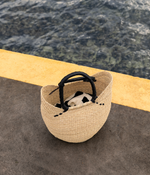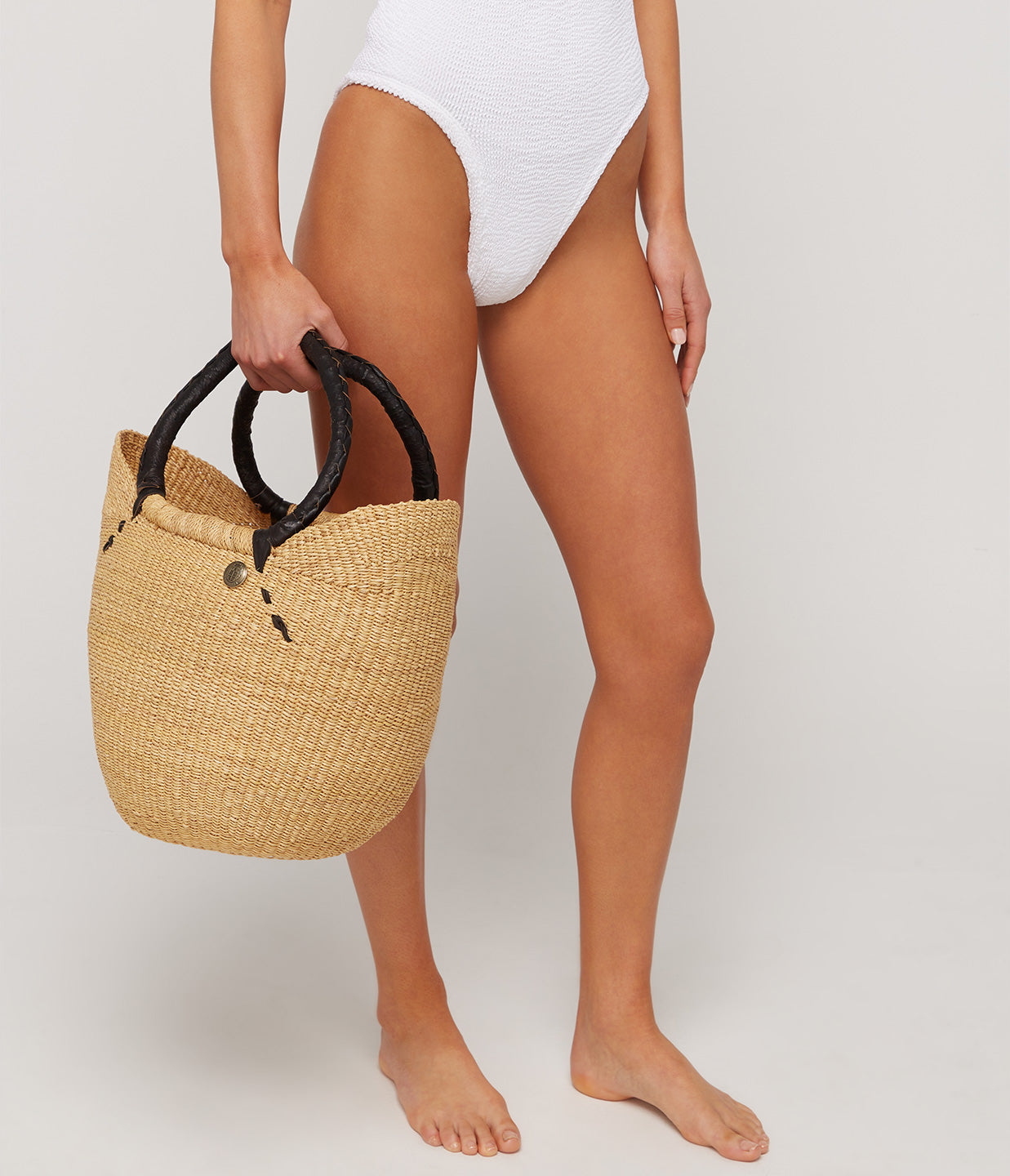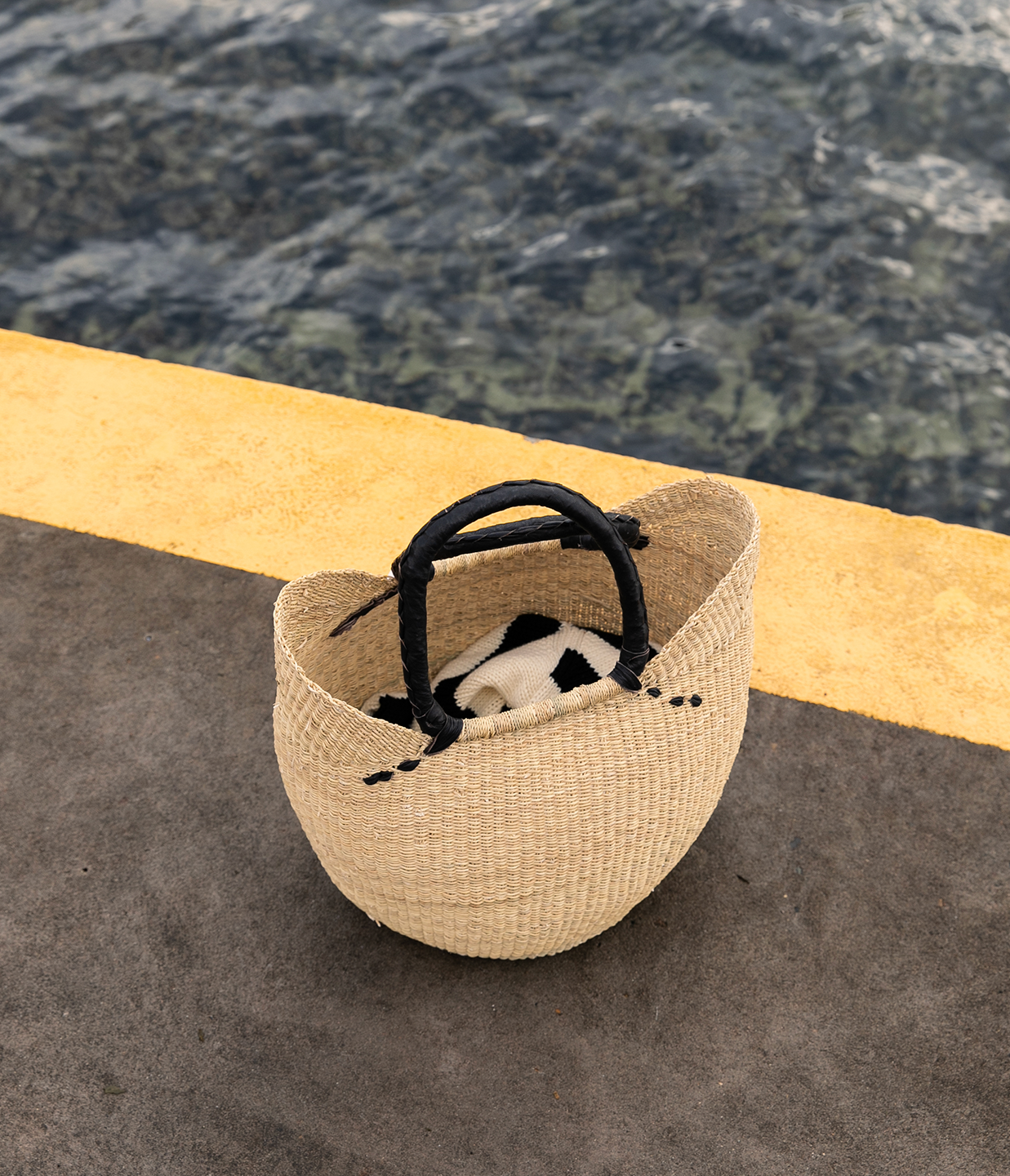 Only one left!
Only a few left!
Description
All of Casa Catinella's baskets are individually hand woven by creative artisans in Ghana. The art of basket weaving is a hereditary profession handed down from one generation to the next. The raw material "elephant grass" grows abundantly in the low-lying flood plains around Bolgatanga in northern Ghana. It is a 100% sustainable natural material. The grass is harvested, dried and finally boiled to dye. The weavers split each length into two then roll it to give it more strength.
Each weaver has their own special techniques. Baskets may take 3 days to one week to make depending on the size, design and intricacy of the patterns.

Details
100% Sustainable Elephant Grass. Leather handles.
Ethically made by Artisans in Ghana.
Shipping & Returns
Please see our Delivery information and Returns Policy
Size Chart